---
This user has no items.
Credits
Avatar by Castlegraphics
Lineart by Chickenbussines from Deviant art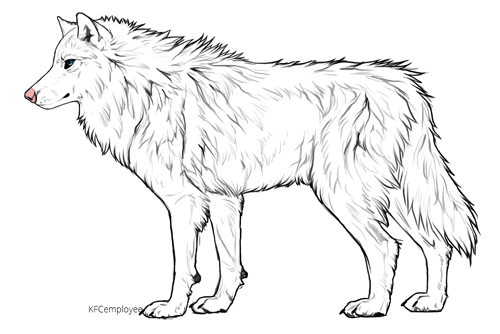 Pale skin and white coat make her albino in an overall look, but her eyes are blue so this doesn't make her 100% albino but she still is in a major scale. She is x large with 3'0feet tall and 180lb in weight, she has a fluffier coat in her cheeks,scruff and neck.
She speaks Japanese and English both equally fluent.
Good Values--
Honor-
Hardwork-
Honesty-
Bravery-
Fairness-
Bad values-
Indifference-
Merciless-
Harsh-
Dominance-
Pride-
Unforgiving-
Cold
Indiferent
Hardworker
Direct
Headstrong
Parents
Naja(Mother,deceased)
Extended Family
CLAN WALSON
Kail Walson(Older brother and leader of the Walson clan) , Kuro Wlason(Brother) , Arata Walson(Brother) and Hana Walson(Sister)
Snowy owl female named Arashi.